BMD
Enquire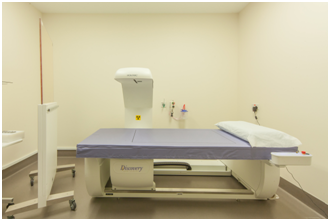 Why do a BMD?
BMD is most often used to diagnose osteoporosis.  Osteoporosis, which means "porous bone" is a disease in which there is a loss of bone tissue. This makes bones brittle and more prone to breakage. Some common causes of osteoporosis includes:
• Lack of physical activity
• Inadequate calcium in the diet
• Menopause
• Simultaneous illness, hormonal irregularities and thyroid disorders
BMD is also effective in tracking the effects of treatment for osteoporosis and other conditions that cause bone loss.